🔥Burnout Proof
Your Organization
The Workshop Created to End the
Employee Burnout Crisis
We're in the middle of a worker retention crisis; companies all over the country are trying to solve the problem of high turnover and worker burnout with top-down approaches designed to help workers develop the skills necessary to operate in our relatively new remote/hybrid working environment.
Minessa brings a new solution to the table, one that prioritizes employees as the nexus of productivity and creativity. Their approach to work, time management, mental health, and personal life fulfillment inspires productivity.
When the work environment is structured to prioritize these areas, employees will solve problems faster, develop new efficiencies, and improve results in their area of influence. This approach leverages the power of momentum and cascades, which means that organizations can expect higher performance and better metrics, all by prioritizing employee job/life satisfaction.
Minessa's signature talk provides a deeper guide on their step-by-step Commitment to the "Clock-Out Guide", which provides actionable tools for employees to maximize working time, to reduce hours worked while increasing productivity and progress. That feeling gives them the freedom to clock out on their schedules without crushing guilt or fearing the the tsunami of work that awaits them when they return.
Redefine Success: We typically define our value by how many things we can check off lists, which sacrifices progress towards shared goals. We will reframe success by focusing on eliminating busywork, and creating a framework of prioritization.

Progress over Hours: For generations, we've associated productivity with time spent, which created an unhealthy approach to work and time management. Attendees will get tactical solutions that they can apply immediately to feel the pressure alleviate.

Prioritize Systems: Attendees will leave with multiple systemic tools they can use to support them in their day and speed up results. Using even just ONE of these tools will double productivity.

Custom interactive workshops to jumpstart your teams enthusiasm, connecting their skills to actionable results! Live, Virtual, and Self-Paced programs!
🦖Career Evolutions
Transitioning From Managing
Grants to Managing Grants Managers
Research administration is a challenging and ever-changing field. Those who excel in it often find themselves promoted until they eventually cross over into management, where they face new challenges like balancing staff workloads, employee morale, and ensuring that the trains run on time, finances are in order and grants get out the door. Without leadership training, these responsibilities can get overwhelming, and new managers aren't sure where to start. There's great news, in that there are a number of transferrable skills when going from managing grants to managing people, and in this session, you will identify your management brand to set strong expectations with your staff, how to manage workloads, and techniques to avoid some common manager mistakes so that your teams run as effectively as your grant portfolio.
🔥Burnout Proof Your Life
How to make working from home work for you
Working from home can be chaos, and it's hard to feel like you're getting anything done when most of your day is spent putting out fires and making sure no one misses the innumerable deadlines that make up life while also dealing with crying toddlers, dinner plans, laundry, and a plethora of sick and snow days. You're trying to find balance, so that you feel like you can be a present parent, who also has downtime for yourself, AND also bring your best performance to your work. Most often we use schedules, time blocking, and other time organization tricks to accomplish this. In this session you'll learn about what comes BEFORE that – the mindset and perspective that you approach your work with that will allow you to instantly recognize busywork for what it is, eliminate work clutter, and amplify what you get done when you ARE working, so that you can have your work from home cake, and eat it too.

.
% OF RAS WHO TYPICALLY WORK MORE THAN 50 HOURS A WEEK
% OF PEOPLE WHO SPEND 3 HOURS OR MORE ON DATA ENTRY
% OF PEOPLE WHO SAY THEIR WORK LIFE IS GETTING WORSE
🎉I Can Help Turn That Around!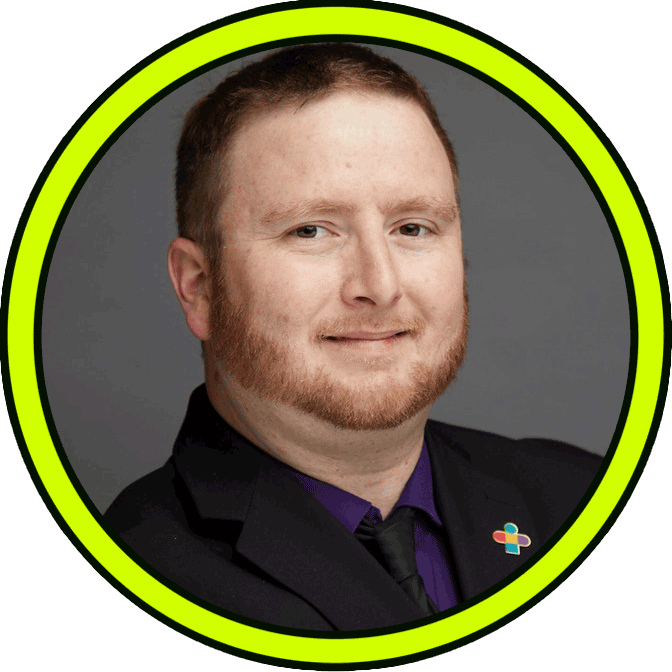 I have only had the chance to see Minessa speak once at a recent conference, however, I was blown away by how they managed to engage the audience, strike home the intended message for the topic presenting while also sharing and maintaining their individuality and confidence. The knowledge and enthusiasm that Minessa portrayed while speaking was clear and evident from the passion showed throughout the session. I am excited to attend another talk/training session with Minessa online or in person!
My love is a fever, longing still for that still which no longer something or the other. I'm typing way too fast for this thing. My love is a fever, longing still for that still which no longer something or the other. I'm typing way too fast for this thing.My love is a fever, longing still for that still which no longer something or the other. I'm typing way too fast for this thing.
RECLAIM YOUR SCHEDULE!
⏰START CLOCKING OUT NOW
Are you ready to say goodbye to long nights, exhausted mornings, and using caffeine to get through the day! Knock your work out of the park so you can clock out ON TIME and get back to enjoying the life you work so hard for!